Composed by
Michael D. Mendoza
Voicing: SATB
Instrumentation: a cappella
Catalog number: AMP 0135
Price: $1.80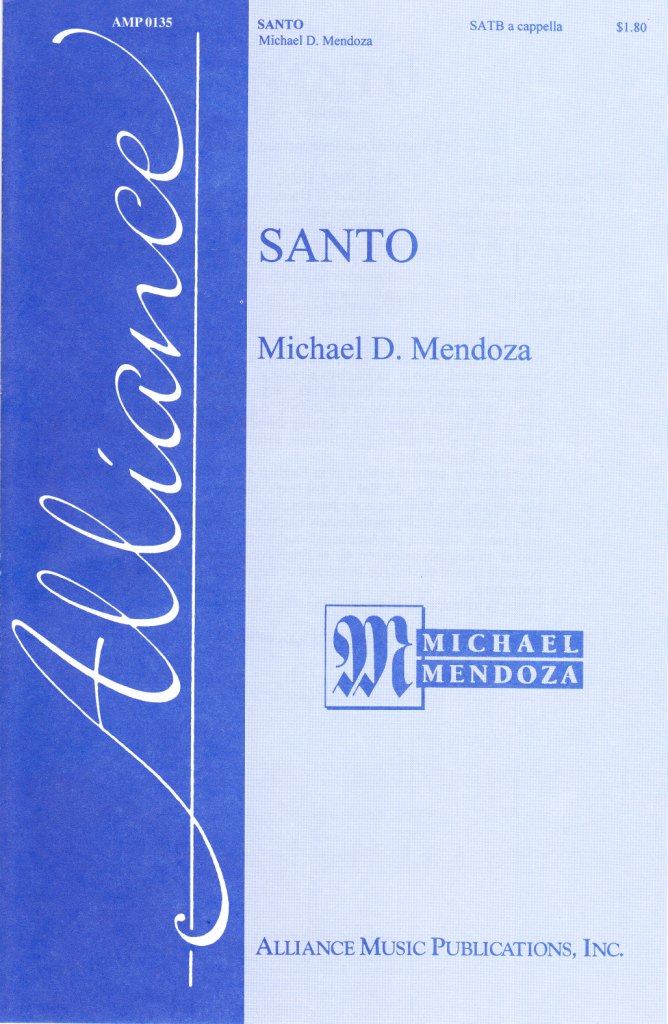 Santo, Santo, Santo,
Dios del universe
Llenos están los cielos
y la tierra de tu Gloria
Josana en las alturas.
Bendito él que viene
en el nombre
del Senor.
Holy, Holy, Holy,
Lord God of Hosts.
Filled are heaven
and earth with your glory.
Hosanna in the highest.
Blessed is he who comes
in the name
of the Lord.