Composed by Traditional Spiritual
Arranged by
Alec Schumacker
Series Editor: Joshua Habermann
Voicing: SATB
Instrumentation: piano
Catalog number: AMP 1081
Price: $2.30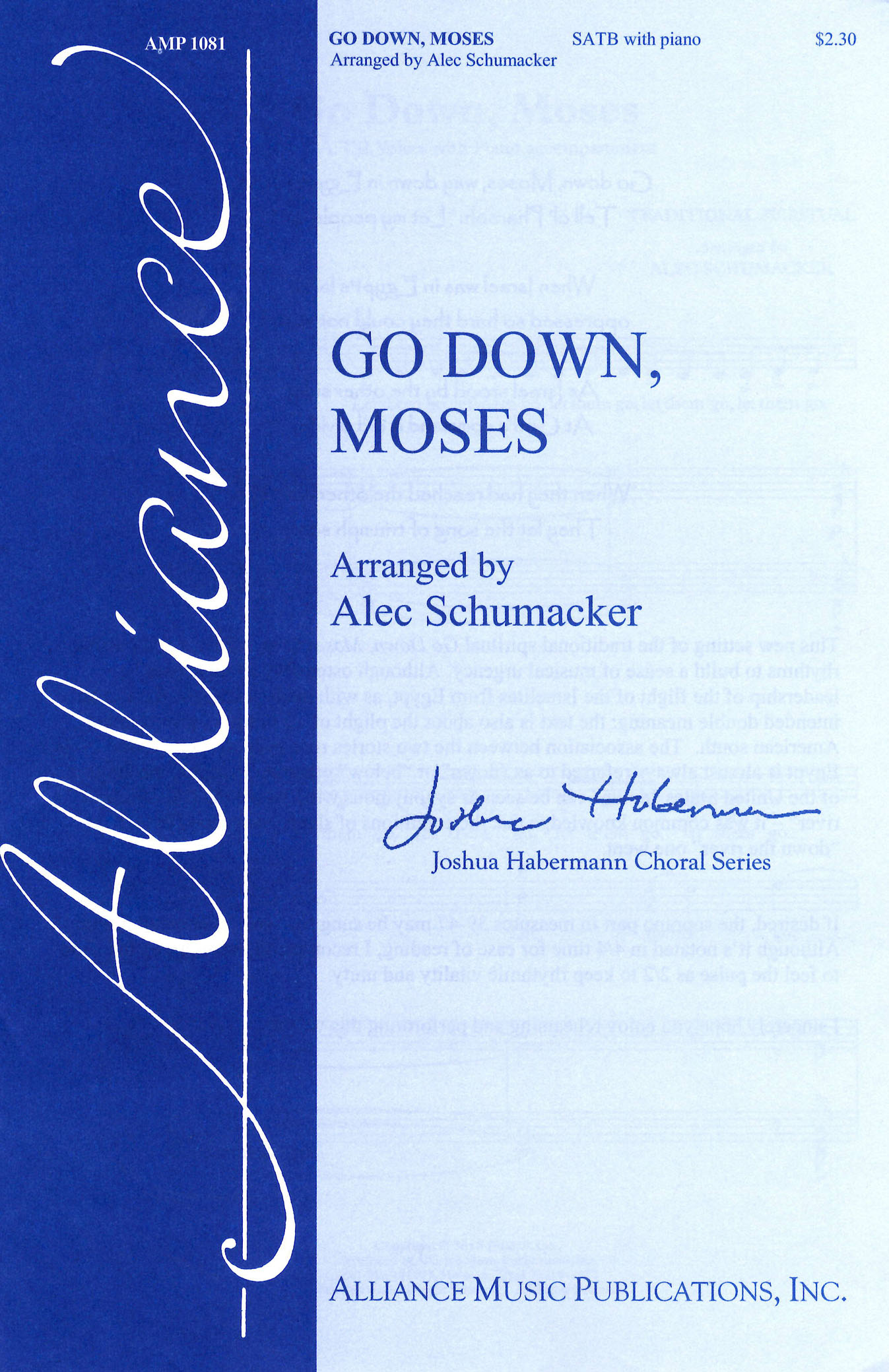 Go down, Moses, way down in Egypt's land,
Tell ol' Pharaoh: "Let my people go."

When Israel was in Egypt's land,
oppressed so hard they could not stand,

As Israel stood by the other side,
At God's command it did divide,

When they had reached the other shore,
They let the song of triumph soar.


This new setting of the traditional spiritual Go Down, Moses uses ostinatos and pulsing rhythms to build a sense of musical urgency. Although ostensibly about Moses' leadership of the flight of the Israelites from Egypt, as with many spirituals, there is an intended double meaning: the text is also about the plight of 19th century slaves in the American south. The association between the two stories runs even deeper - in the Bible, Egypt is almost always referred to as "down" or "below" other lands, and in the context of the United States "down" can be seen as synonymous with "down the (Mississippi) river" - it was common knowledge that the conditions of slavery worsened the farther "down the river" one went.
If desired, the soprano part in measures 39-47 may be sung by a soloist or small group. Although it's notated in 4/4 time for ease of reading, I recommend encouraging the choir to feel the pulse as 2/2 to keep rhythmic vitality and unity.
I sincerely hope you enjoy rehearsing and performing this work!
recording performed by Hawai'i Pacific International Chorale
Honolulu, Hawai'i
Justin Kaupu, conducting