Composed by
Ian David Coleman
Series Editor: Simon Carrington
Voicing: SATB a cappella
Catalog number: AMP 1054
Price: $2.20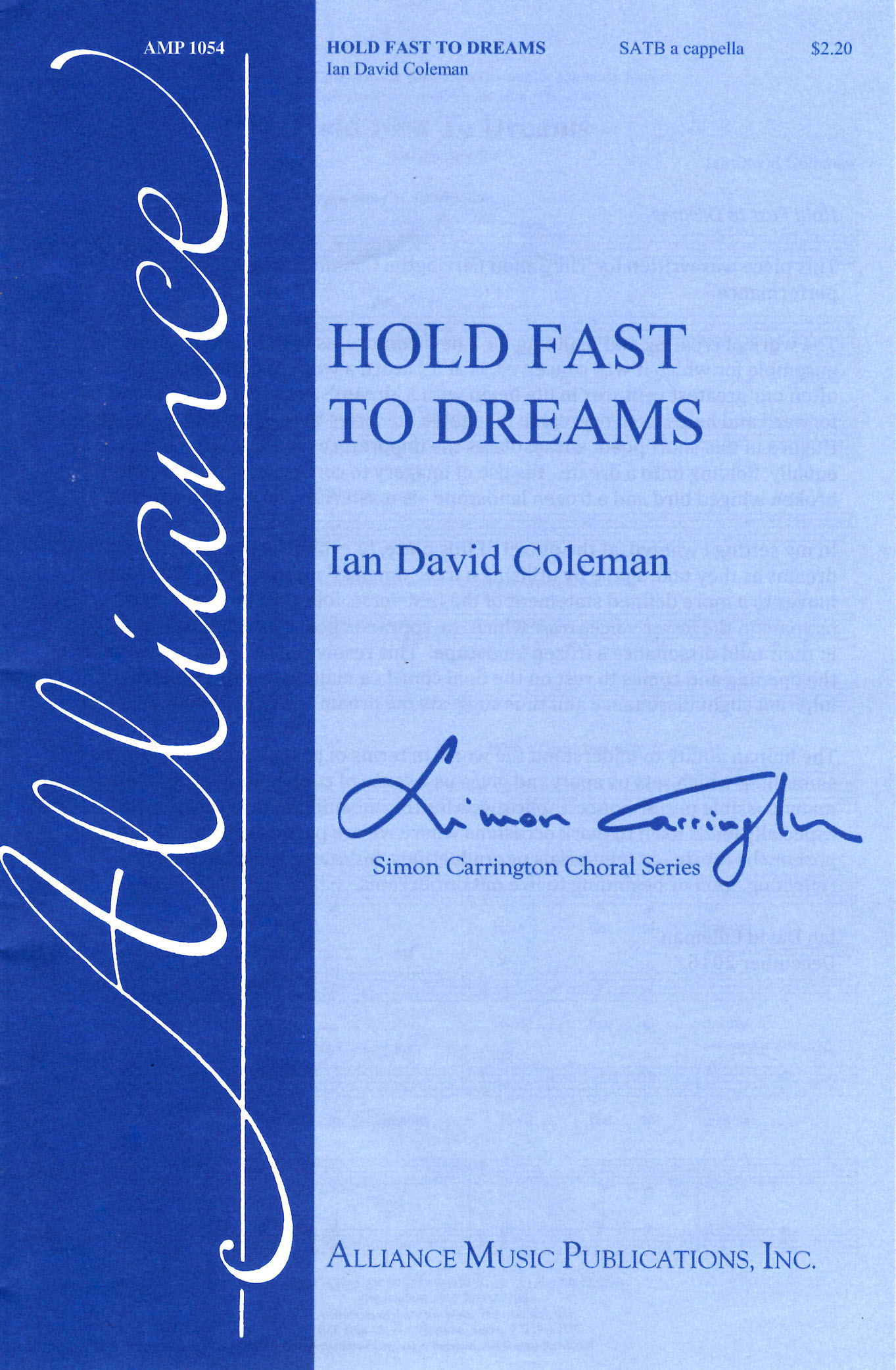 Hold Fast to Dreams
This piece was written for The Simon Carrington Chamber Singers' premiere performance.
The work of creating and planning for a new venture, as with this new choral ensemble for which it was conceived, is at its heart, a work of dreaming. That is, often our greatest ventures in life begin with a 'dream'; a concept which drives us forward and helps us to overcome inevitable obstacles to reach our goal. Langston Hughes in this short poem encapsulates the importance of not only having, but equally, holding onto a dream. His use of imagery to convey forgotten dreams - a broken winged bird and a frozen landscape - is masterful: vibrant and effective.
In my setting I wanted, at the outset of this piece, to evoke the mysterious nature of dreams as they take shape by utilizing a free, 'timeless' metrical feel. This section moves to a more defined statement of the first verse, followed by a repeated ostinato in the lower voices over which the sopranos float musical ideas, reflecting in their mild dissonance a frozen landscape. This resolves into a final restatement of the opening and comes to rest on the final chord - a major seventh - which has an inherent slight dissonance and thus suggests the dream is still to be fully realized.
The human ability to understand the world in terms of past, present and future is something which sets us apart and gives us a sense of connection. While there are many possible performance applications for this meaningful text, this setting especially lends itself to mark occasions where we are particularly mindful of the past or the future - at memorials or graduations, for example - when we are reflecting upon or beginning to live out our dreams.
Ian David Coleman
December 2016.