Composed by Matthew J. Armstrong
Voicing: SATB
Instrumentation: piano
Catalog number: AMP 1059
Price: $2.00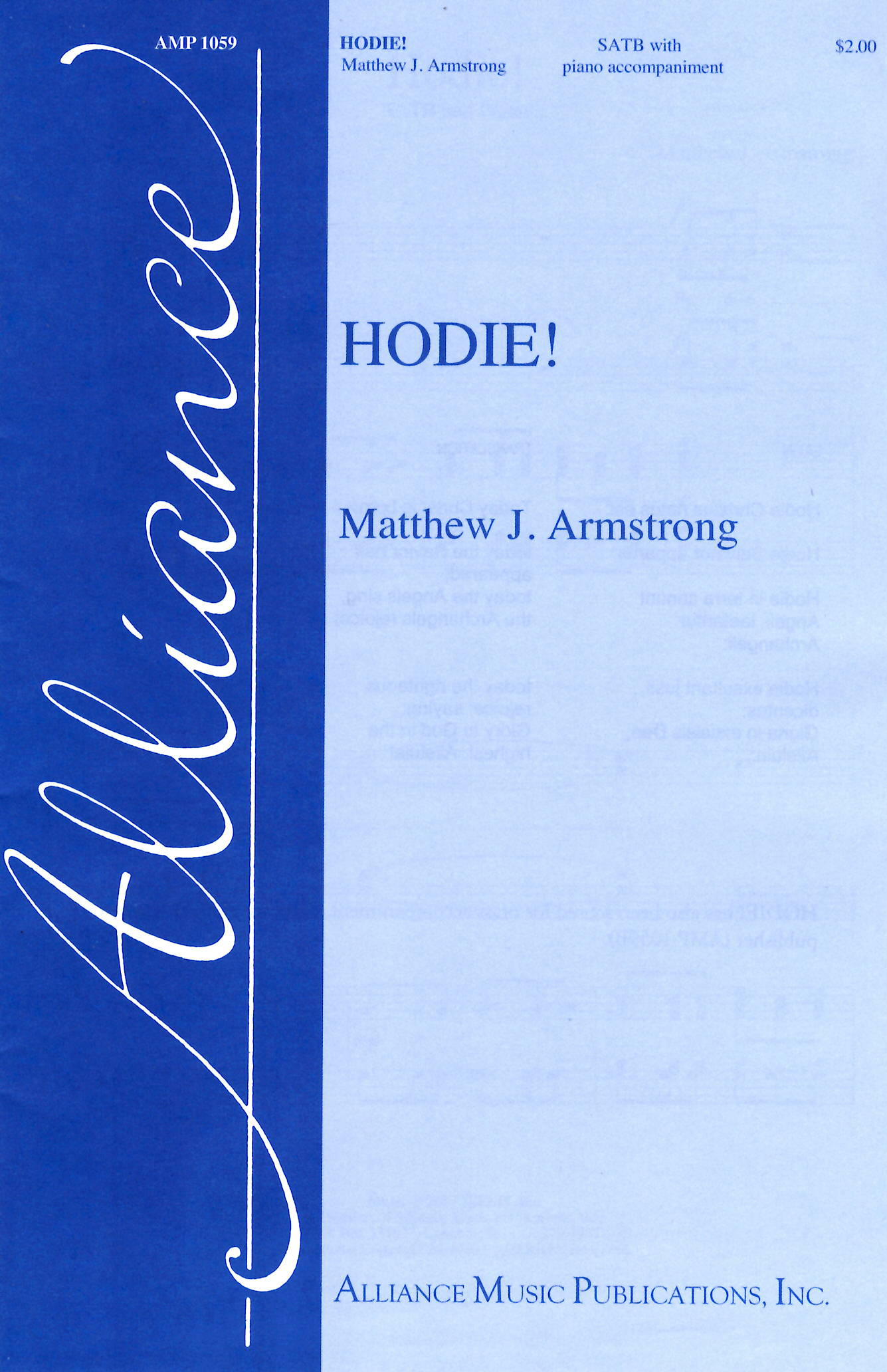 Hodie Christus natus est;
Hodie salvator apparuit:
Hodie in terra canunt angeli,
laetantur archangeli;
Hodie exultant justi, dicentes.
Gloria in excelsis Deo:
Alleluia.

Today Christ is born;
Today the Saviour appeared:
Today on Earth the Angels sing,
Archangels rejoice:
Today the righteous rejoice, saying:
Glory to God in the highest:
Alleluia.