Composed by Hildegard von Bingen
Arranged by
Felicia Sandler
Series Editor:
Simon Carrington
Voicing: SSATBB a cappella
Catalog number: AMP 1005
Price: $2.10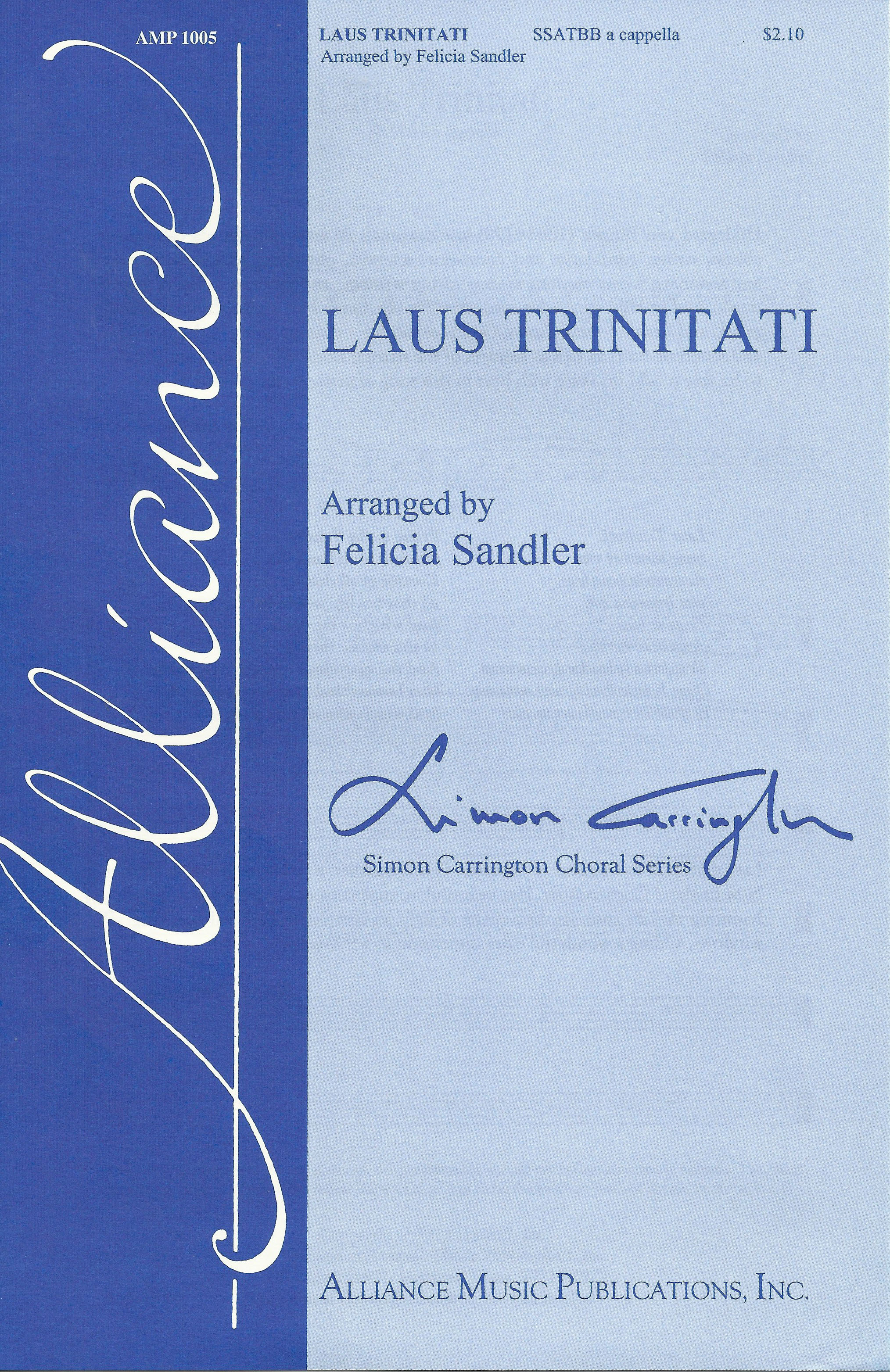 Hildegard von Bingen (1098&ndash1179) was a woman of many talents – a composer, abbess, writer, confidante and counselor, scientist, physician, philosopher, poet and visionary. Many modern readers of her writings, and modern listeners of her music, find in Hildegard a kindred spirit for our times. Her imagery is vibrant and green, and her understanding of God is expansive - encompassing both masculine and feminine traits as well as features of the natural world around us. I am grateful to be able to add my voice with hers in this song of praise to the blessed Trinity.
Felicia Sandler
Laus Trinitati,
quae son us et vita.
Accreatrix omnium,
vita ipsorum est;
Et quae laus
Angelicae turbae –
Et mirrus splendor arcanorum
Quae hominibus ignota sunt est;
Et quae in omnibus vita est.

Praise to the Trinity,
which is sound and life.
Creator of all that is,
all that has life within it;
And which is the praise
of the angelic throng –
And the marvelous mysterious splendor,
That humankind cannot understand;
And which is in all that is alive.

I am delighted to welcome to my series Felicia Sandler, a colleague from my time at New England Conservatory. Her beautiful arrangement of Hildegard von Bingen's haunting melody casts slanting shafts of light as if through medieval stained glass windows, adding a wonderful extra dimension to a 900-year-old chant.
Simon Carrington
recording performed by
Musica Sacra
Cambridge, Massachusetts
Mary Beekman, conductor