Composed by
Eric William Barnum
Series Editor:
Simon Carrington
Voicing: SATB a cappella
Catalog number: AMP 0996
Price: $2.10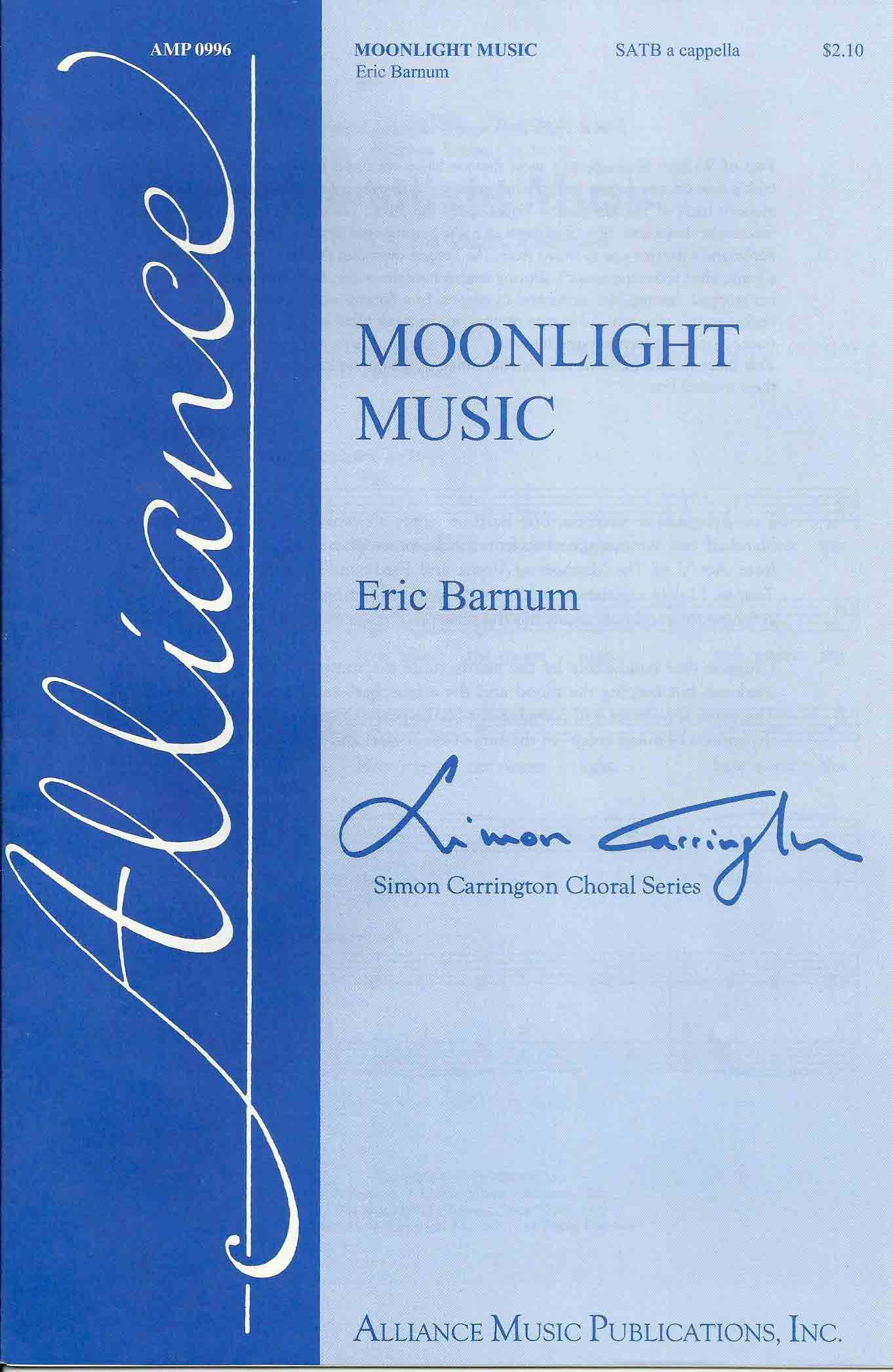 Two of William Shakespeare's most famous lyrics are fused together in Moonlight Music, taking one on a seductive journey only music could usher. An introduction to Lorenzo's moonlit bank of The Merchant of Venice opens the piece. The sounds of music creep while moonlight sleeps and the soft stillness of night becomes the touches of sweet harmony. Ferdinand's dreamy ode to music from The Te m p e s t overtakes the first scene. Also sitting on a bank, after following music's alluring strains over the water, he is filled with a fear that it has stopped, leaving him alone and in silence. In a famous sigh of relief, he cries, "No, it begins again", after which Lorenzo returns on the bank filled with moonlight, allowing the music to once again creep into his ears. This piece should be filled with a wide range of colors, exploring the whole palette with these musical lines.

Eric Barnum
I am delighted to welcome Eric Barnum to my series with this skillfully wrought blend of two famous speeches from Shakespeare plays: Lorenzo's ode to music from Act V of The Merchant of Venice and Ferdinand's speech to Ariel in The Te m p e s t . Linked together in this beautifully voiced setting, these unforgettable lines combine to reveal how music has the power to change our lives.
I suggest that conductors let the words guide the music, following Eric's tempo markings but keeping the mood and the atmosphere as spontaneous as possible. The vocal sonoroties will complement Shakespeare's timeless images and will "let the sounds of music creep" in the ears of the singers and listeners alike.
Simon Carrington
"Moonlight Music" is included on the recording "Life Stories – The Music of Eric Barnum" as performed by Choral Arts
Seattle, Washington
Robert Bode, director