Arranged by
Robert L. Morris
Voicing: SATB
Instrumentation: a cappella
Catalog number: AMP 0347
Price: $2.40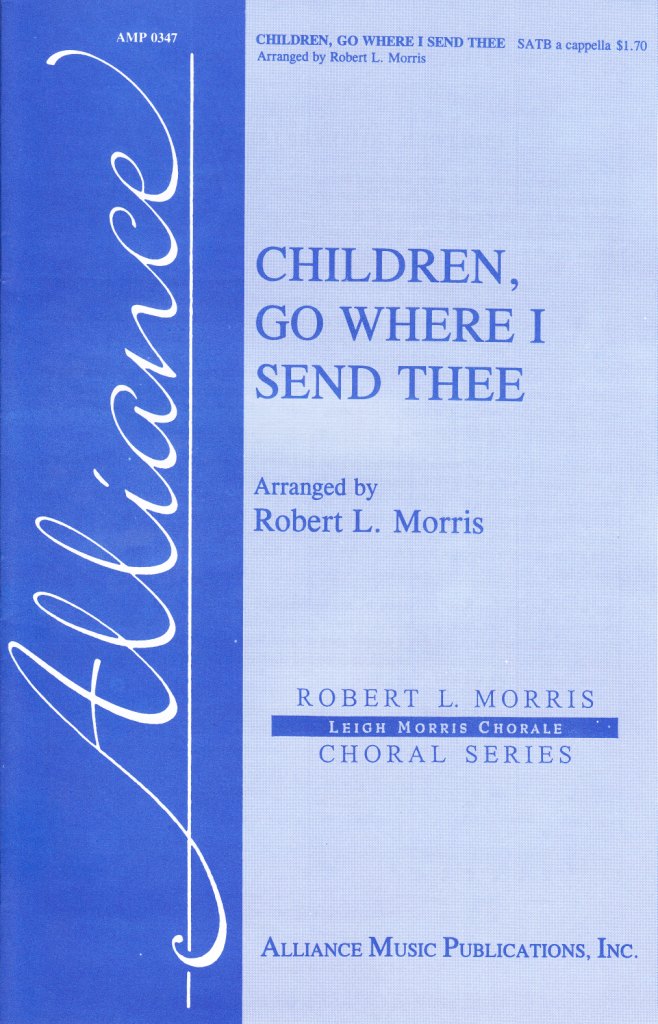 CHILDREN, GO WHERE I SEND THEE
Freedom and learning to read, write and count were the things most fervently desired by slaves. Any overt action toward freedom was almost always punishable by death. Equally dangerous to slave owners was the acquisition of reading, writing and counting skills by slaves. Using characters from both the Old and New Testaments was an effective ploy to hide the fact that in this song the central freedom figure was Jesus, the Christ, though never mentioned by name.
Jesus represented a freedom figure to slaves. Slave owners thought the knowledge of a person born in such lowly circumstances who could change the world was filled with dangerous hope for slaves who wanted freedom. Because of this, we find that the repertory of Christmas spirituals is quite small when compared with those on other subjects (religion, faith, death, etc.).
Those same characters from the Bible provide the immediate purpose of the song-learning the number system forwards and backwards. The backward count returns to the freedom figure ("he was born in Bethlehem"). The code of this song, hidden under apparent "joy," may well be that knowledge leads to freedom.
This spiritual is set in a style reminiscent of jubilee and early gospel male quartets. It is important to be relaxed about getting to the apex of the song. Build slowly, follow dynamics and then suddenly allow the song to "explode" with energy and fervor. Aurally teasing along the way, but taking the audience by surprise, is a favorite ploy of these performers. Unprepared dynamic changes, word accents in strange places, shifts of meter feeling, and even changes of vowel colors were a few of the techniques that became the stock in trade of the most talented of these small ensembles.
The whole setting has been enlivened by the introduction of a few of the favorite harmonic progressions from later, more progressive styles of gospel music. It must be clear that the harmonic language used does not make this a gospel song or give license for it to be performed as such (instruments, percussion, etc.). Although updated and slightly modernized, "Children, Go Where I Send Thee" is still a spiritual.
Robert L. Morris