Arranged by
Stephen Hatfield
Series Editor:
Elaine Quilichini
Voicing: SA divisi
Instrumentation: a cappella
Catalog number: AMP 0327
Price: $1.50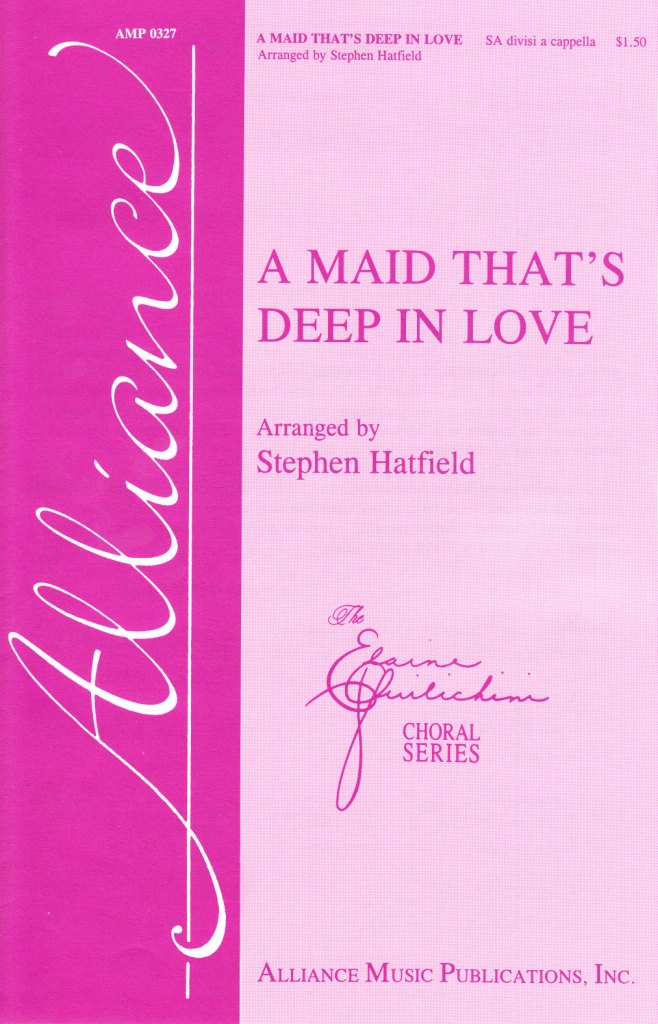 A Maid That's Deep In Love
This is one of many ballads where a young woman follows her sailor or soldier love by disguising herself in men's clothes and jumping into the thick of the action. Frequently, she proves herself braver and more resourceful than the other soldiers and finds herself desired by men and women alike -often, as in this case, by her superior officer. Our heroine handles her lovesick captain with admirable tact, but also with a compassion that suggests that one of the lessons to be learned in all the gender-blending confusion is just what a strange and unpredictable journey love can really be.
I have included many sudden dynamic contrasts, but they should always be at the service of telling the story and never get too filled with their own importance. I am thinking of the intimacy of "chamber music dynamics," where the difference between p and f is not as enormous as it would be in symphonic music.
Stephen Hatfield
recording performed by Amabile Youth Singers
London, Ontario, Canada

This recording, and other works by Stephen Hatfield, are on their CD "Family Tree" available for purchase at www.stephenhatfield.com