| | |
| --- | --- |
| | |
Charity Abundant (Love Abounds)
Composed by Hildegard von Bingen
Arranged by
Nancy Grundahl
Series Editor:
Rebecca Rottsolk
Voicing: 3-part treble
Instrumentation: optional piano
Catalog number: AMP 1076
Price: $2.10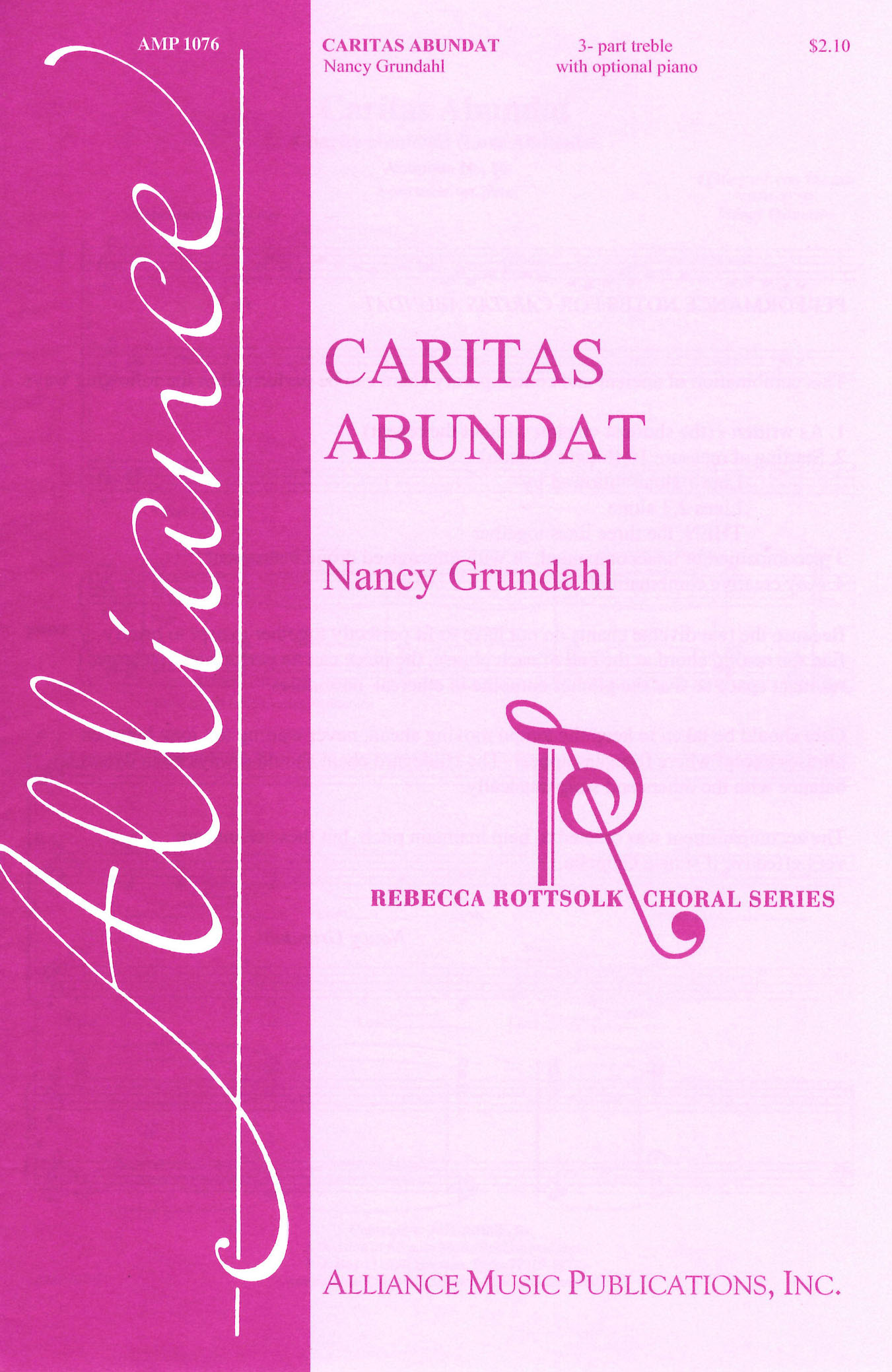 PERFORMANCE NOTES FOR CARITAS ABUNDAT
This combination of ancient and contemporary chant can be performed in the following ways:

1. As written - (the shortest version without the repeat)
2. Starting at measure 10 (longer version)
Line 1 alone followed by
Lines 2,3 alone
THEN, the three lines together
3. accompanied,or unaccompanied, or with improvised drone instrument
4. Any creative combination!

Because the two diverse chants do not have to fit perfectly together except to briefly find the resting chord at the end of each phrase, the piece can be performed in a large, resonant space so that the pitches combine in ethereal harmonies.

Care should be taken to keep the tempo moving ahead, never waiting too long between phrases except where fermatas appear. The Hildegard chant should always be in dynamic balance with the others and sung musically.

The accompaniment was created to help maintain pitch, but these chants are very effective if sung a cappella.