Composed by Riika Pietiläinenen-Caffrey
Series Editor:
Lawrence Kaptein
Voicing: SATB
Instrumentation: a cappella
Catalog number: AMP 1072
Price: $2.10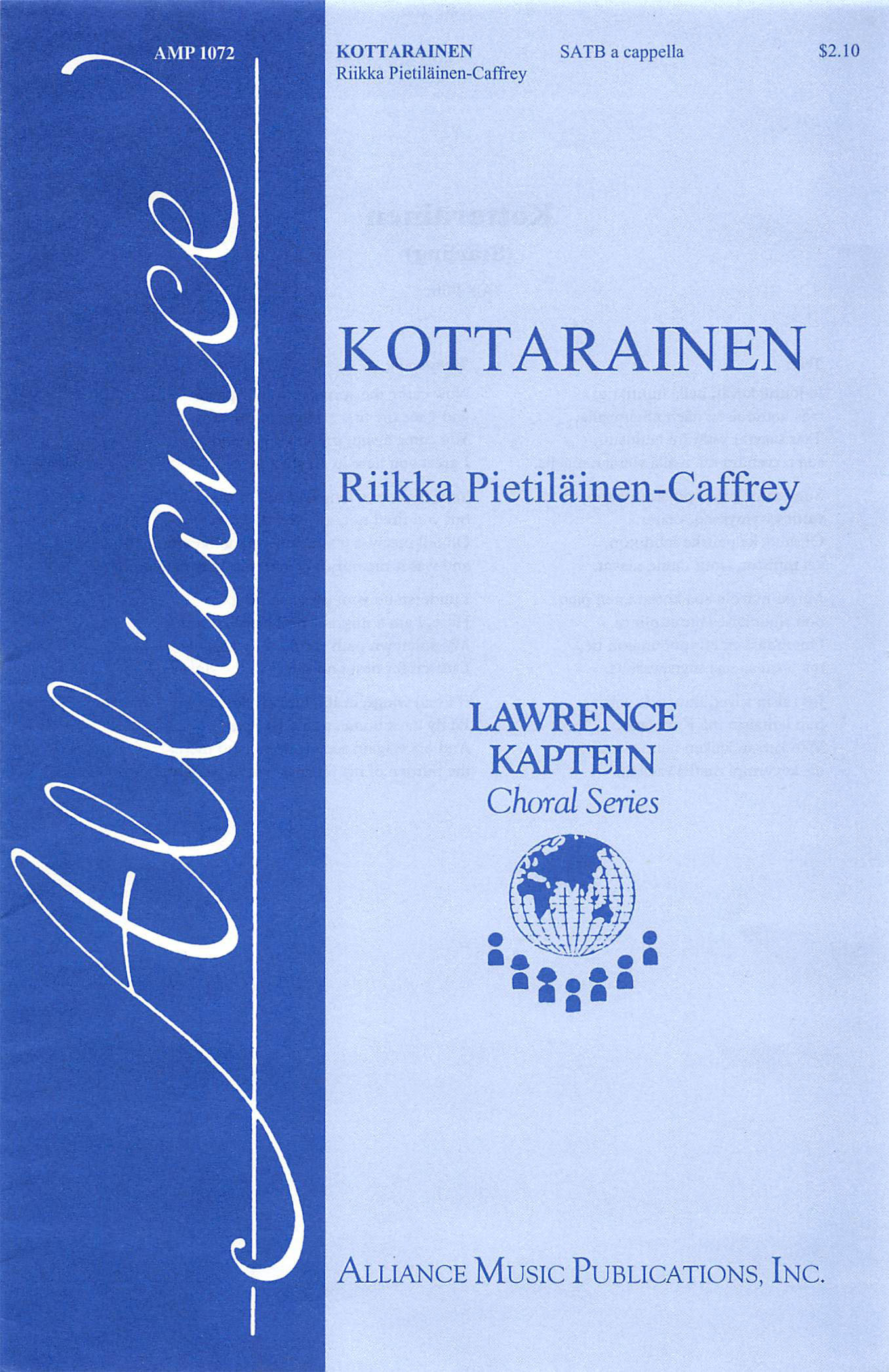 Riikka Pietil&aumlinen-Caffrey is a composer, choir director, and singer based in the Pacific Northwest who actively works as a conductor and clinician in the United States and Europe.
The Finnish poem Kottarainen (Eng. "Starling") was written in 1941 by the composer's grandmother Maila Korhonen. Maila was born in Ala-Urpala, Karelia, a portion of south-eastern Finland that is now governed by Russia. In 1939, just three months after the start of World War II, the Winter War broke out between the Soviet Union and Finland. Maila was evacuated from her home, along with most women, children, and elderly, but was able to return to Ala-Urpala briefly after the Winter War ended. Yet when conflict between the Soviet Union and Finland reignited with the Continuation War in 1941, Maila was evacuated again and this time relocated permanently with her family inside the new Finnish border. In Kottarainen she compares herself to a starling, a migrating bird, who is far away from home, longing to see her home one last time. Today the Ala-Urpala village is a military zone, with nothing left except grass-covered ruins. Maila's legacy to her family lives in her poetry.
"Kottarainen" was originally composed as part of a ten-movement piece based on Maila's poetry and diaries. Viel valkee aamu was scored for treble choir and percussion.
STARLING (English translation by Aili Flint)
Now came the spring, tender April,
I see the first starling in my yard.
You came again, my singing friend,
I greet you here in an alien land.
Your flight was long and full of woe,
But you tired not, avoided dangers.
Oh tell me, was it your unending longing,
And was it memories of summer brought you here.
I understand you, my sweet starling.
Here, I am a migrant bird just like you.
My unknown path is full of thorns,
I search for nest and safety in the storm.
If I had wings, or if a bird could be,
I'd fly back home, to my Karelia
And once again see my homeland there
The burden of my journey would be lighter.

To listen to a pronunciation guide of Kottarainen click HERE