Composed by
Stewart Duncan
Series Editor:
Simon Carrington
Voicing: SATB a cappella
Catalog number: AMP 0983
Price: $1.70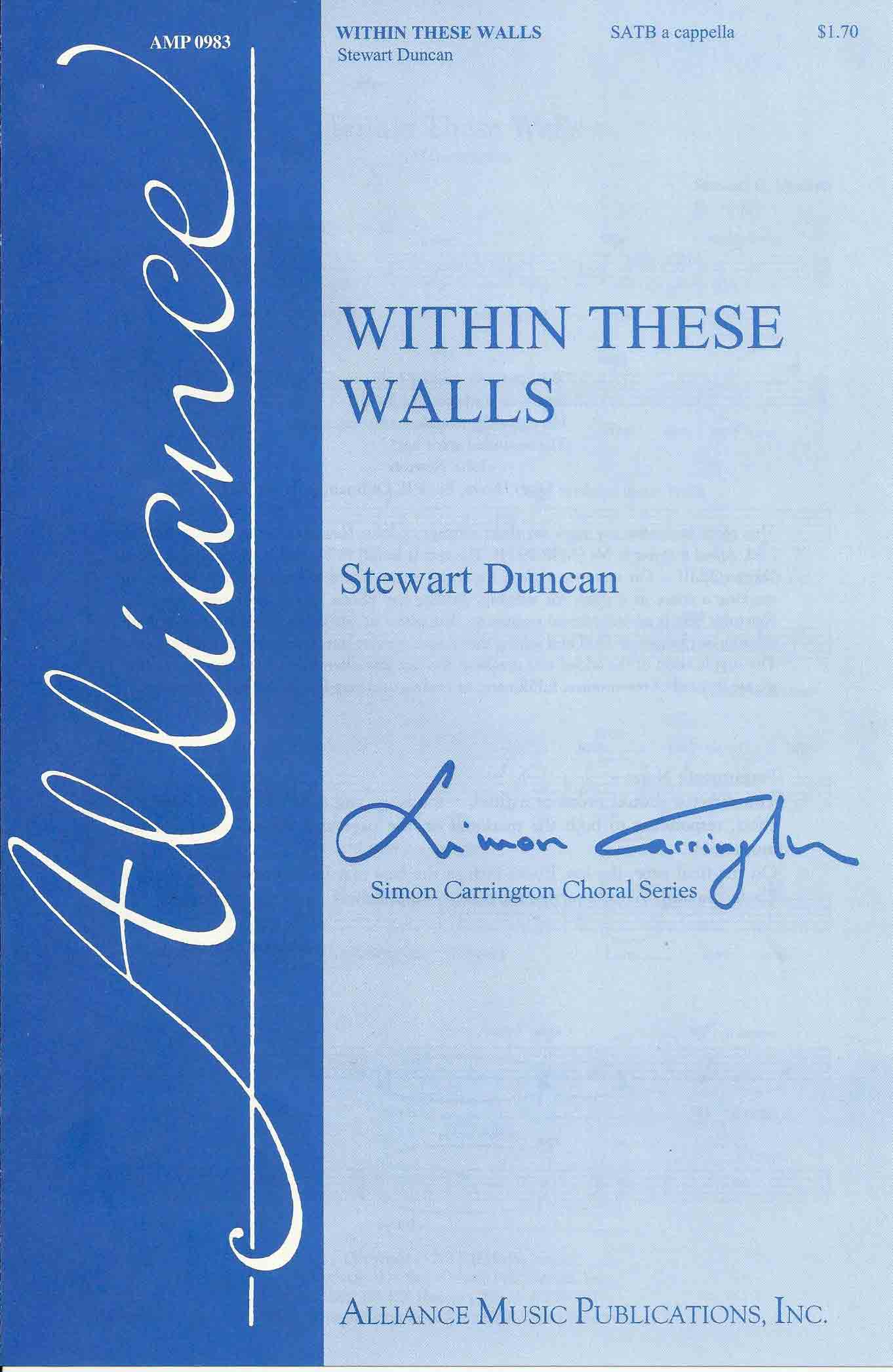 "Within these walls let holy peace,
And love, and concord dwell;
Here give the troubled conscience ease,
The wounded spirit heal."
–John Newton
Olney Hymns, Book II, Ordinances, Hymn XLIII
This piece continues my work on short settings of John Newton's hymn texts, following Lord, Afford a Spring to Me (AMP 0934). The text is found in Newton's Olney Hymns titled "Hymn XIII – On opening a place for social prayer", and is built around the idea of marking a space as a place for worship. Adding the phrase "Lord, hear our prayer" to Newton's text is an intentional suggestion that when we gather for worship, we are both offering our praises to God and asking that he receive our needs and desires in His mercy. The supplication of the added text speaks to the fact that often, when we come to worship, we are in need of reassurance, fulfillment, or healing and may find praise hard to muster.
Performance Notes –
The director should promote a fluid, responsive, and sensitive sound from the choir, responding to both the markings on the page and the movement of the music itself.
On the final page, the low E♭–B♭ fifth in the bass may be substituted for a single E♭ on the staff. Tenors, barring the soloist, should always hold the written G.
Stewart Duncan