Composed by J. King and W. Walker
Arranged by
Karl Dent
Voicing: TTBB a cappella
Catalog number: AMP 0933
Price: $1.90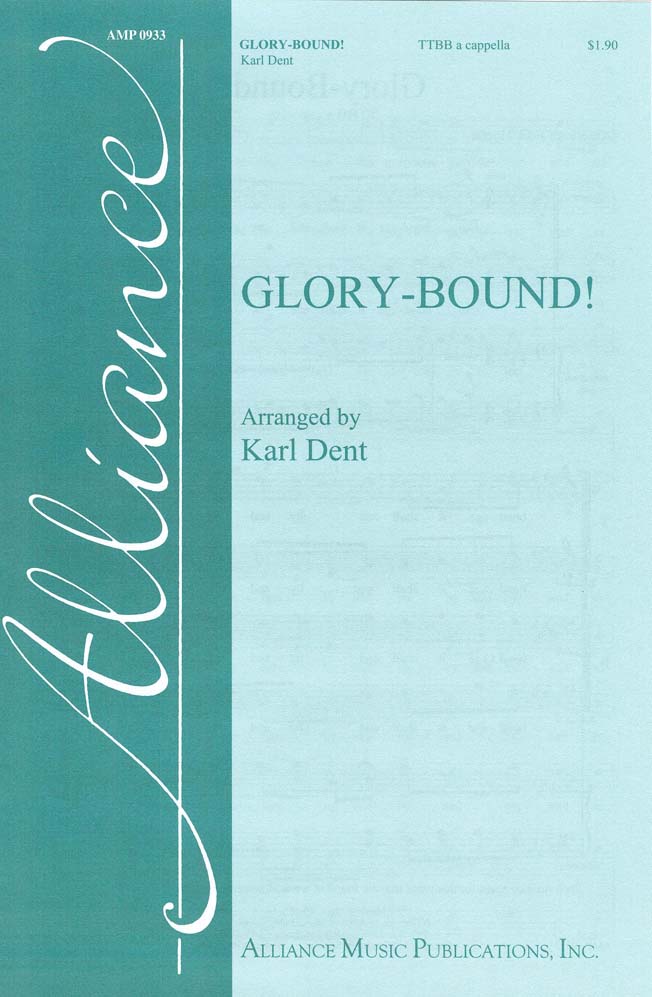 GLORY-BOUND!
This arrangement of the text and tune of the hymn known as "The Saints Bound for Glory" was inspired to make this great hymn of faith available to men's voices.
Originating in the shaped note tradition of Southern Harmony, 1840, this hymn is built on the pentatonic scale and is known for its rich melodic shape and forward motion. It has been set most successfully for mixed voices by Alice Parker & Robert Shaw as "Saints Bound for Glory" (published by Lawson-Gould), and more recently by Mack Wilberg, also as "Saints Bound for Glory" (published by Oxford). This TTBB setting offers a greater opportunity for male voices to bring to life the triumphant natures of this great hymn.
PERFORMANCE NOTES:
In "Glory–Bound," verses are set with variety of textures and key changes. Bringing out the melody where assigned is essential. Overall, the piece is best realized in a poco marcato texture, and careful attention to dynamic shifts benefit the performance. A shift of starting key in either direction by half step could benefit any ensemble depending on its range of available voices.
My appreciation is extended to the editors at Alliance Music for making this arrangement available, the first known published setting of this hymn for male choirs.
Karl Dent
September, 2013