The Flax Picking Song
Composed by
Vaclovas Augustinas
Series Editor: William Hatcher
Voicing: SSAATTBB
Instrumentation: instruments
Catalog number: AMP 0043
Price: $3.25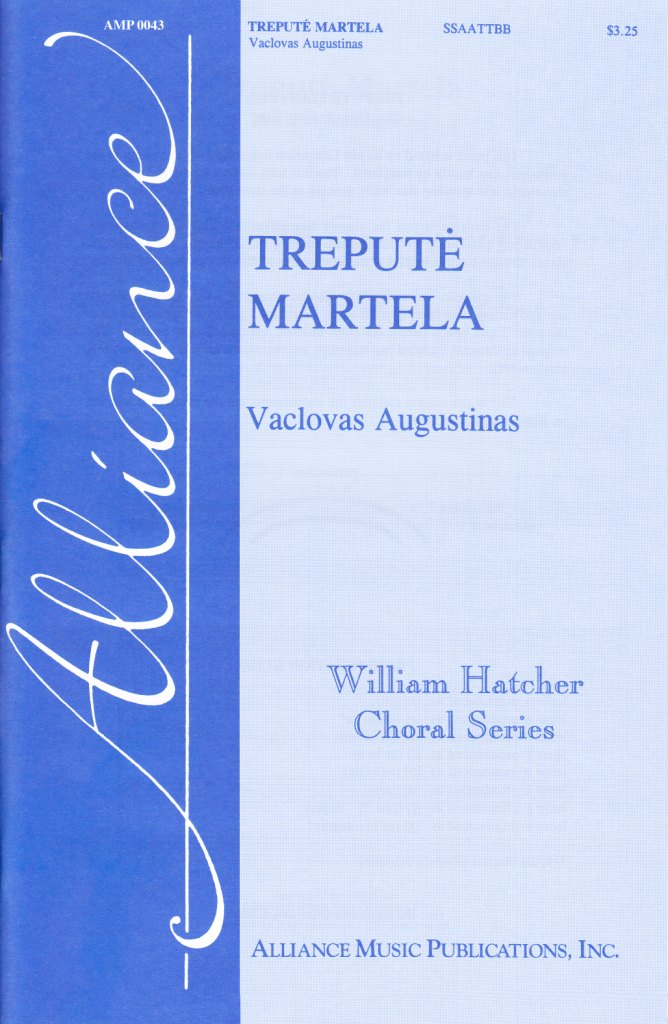 Trėpute Martela
The Flax-picking Song
This piece is based on an old Lithuanian folk song and, according to the composer, can hardly be translated. The text tells about a young girl plucking, stretching, and spinning flax while dancing at the same time.
The concept is that the singers themselves will play the instruments. Almost any percussion instruments can be used (wood blocks, temple blocks, claves, drums) but it is helpful to use instruments of different pitches and timbres.
The melodic instruments can also be chosen at will. I would suggest soprano recorders (written over the tenor 1 and bass 2 parts) and melodicas (over the tenor 2 and bass 1 parts), but other melodic instruments may be used. The original instruments included two recorders and two skuduciai (old Lithuanian folk instruments).
Performance time: ca. 4'30"