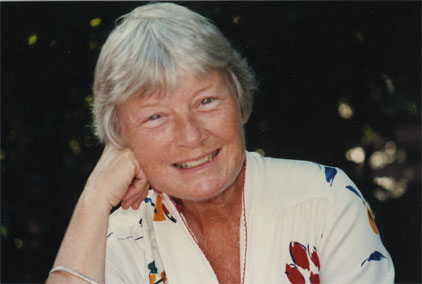 Emma Lou Diemerýs music has been published since 1957, and covers the spectrum from large orchestral works to hymns and songs. In addition to numerous commissions she has received an ASCAP special award for publication and performances annually since 1962, and has been the recipient of awards from the Kennedy Center (Friedheim Awards) for her piano concerto, Yale University, the Kindler Foundation, the National Endowment for the Arts, the Ford Foundation (Young Composers Grant), the Louisville Orchestra, the American Guild of Organists (Composer of the Year) and others.
Emma Lou is a native of Kansas City, MO. She is a composition graduate of the Yale School of Music and the Eastman School of Music, and studied further on a Fulbright Scholarship in Belgium and at the Berkshire Music Center. She is professor emeritus at the University of California, Santa Barbara, where she was on the composition faculty from 1971 to 1991.
Diemer is a keyboard artist and has given numerous concerts of her own music including most recently organ recitals at the Cathedral of Our Lady of the Angels in Los Angeles, Grace Cathedral and St. Mary's Cathedral in San Francisco, and the Washington National Cathedral in Washington, DC.