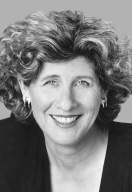 Born and raised in Parry Sound, Ontario, Eleanor Daley received her Bachelor of Music Degree in Organ Performance from Queen's University in Kingston, Ontario and holds diplomas in piano and organ from the Royal Conservatory of Music, Toronto and Trinity College, England. She has been the Director of Music at Fairlawn Avenue United Church (formerly Fairlawn Heights) in Toronto, Ontario since 1982. During this time, she has established a thriving choral program for which much of her music has been composed, thanks to the continuing support and talent of her choirs.
A prolific composer, Eleanor has a remarkable gift for melody. Her works are most notable for their sensitive interweaving of text and music. She has over one hundred published choral compositions and is commissioned extensively throughout North America. Included in her unpublished choral works are dozens of anthems, twelve Missae Breves, three pageants, and hundreds of descants, introits, and psalm settings. Her compositions have been widely performed, recorded, and aired throughout North America, Great Britain, Europe, South Africa, and the Far East. Her works are published by eleven publishing houses in Canada, the United States and Great Britain, including Oxford University Press (US and UK), Alliance Music Publications Inc., Hinshaw Music, Rhythmic Trident Publishing, the Royal Canadian College of Organists, Santa Barbara Music Publishing Inc., Treble Clef Press and Walton Music.
Rose Trilogy, commissioned by the ORIANA Women's Choir of Toronto, received the National Choral Award for Outstanding Choral Composition of the Year in 2004. Requiem, recorded by the Amadeus Choir of Toronto in 2000 on their CD, Songs of the Spirit, received the same honour in 1994. The CD won the National Choral Award for Outstanding Recording in 2002, all awards being given by the Association of Canadian Choral Conductors (ACCC).
Commissioned works for Canadian Choirs include the Elmer Iseler Singers, the Amadeus Choir, the Bach Children's Chorus, the Toronto Children's Chorus, the Amabile Youth Singers, St. Marys Children's Choir, the Cantabile Singers of Kingston, the Savridi Singers, the Vancouver Men's Chorus and the Victoria Scholars, as well as numerous other community and church choirs. Eleanor was commissioned by the American Choral Directors Association (ACDA) to write a choral work for the 2008 Regional Conventions- the first Canadian composer to have received this honour. Other US commissions include the Master Chorale of Tampa Bay, Florida; Texas Women's University Choir; the Alliance World Festival of Women's Singing in Salt Lake City, and the Texas Choral Directors Association. She has also written works for choirs in other states including New York, Michigan, Pennsylvania, Virginia, West Virginia, North Carolina, Georgia, Tennessee, Wisconsin, Kentucky, and Missouri. European commissions include the Norbusang Festival in Bodo, Norway, the Touch the Future Festival in Germany and Oxford University Press in Cambridge, England. Eleanor was invited to be the first Composer-in-Residence at the international choral festival, FESTIVAL 500, in July 2005, in St. John's, Newfoundland.
As well as being a highly respected choral clinician in Canada and the US, Eleanor is a busy freelance accompanist. She has worked with numerous choirs, including the Toronto Children's Chorus, the Elmer Iseler Singers, the Toronto Mendelssohn Choir, the Guelph Youth Singers and St. Marys Children's Choir. She has been the accompanist for The Bach Children's Chorus under Linda Beaupre's direction since 1995 and was the accompanist for the Amadeus Choir under Lydia Adams' direction from 1991-2005.
The CD, Canticle to the Spirit, now in its fourth printing, was released to critical acclaim in November 2000. It features twenty-three original compositions sung by the choirs of Fairlawn Heights. A second CD entitled What Sweeter Music, featuring twenty-one of Eleanor's Christmas choral compositions (also sung by her church choirs) and currently in its third printing, was released in November 2003.