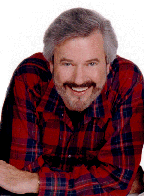 Rob Landes began studying the piano at the age of three and made his "debut" on the Art Linkletter House Party program at the age of four. This appearance was greeted with great applause and kudos from Mr. Linkletter as well as Tommy Dorsey who was on the same broadcast.
A native Houstonian, his playing has taken him from the United States and Canada, to Norway and many parts of Europe. Landes is widely known as a pianist, organist, harpist, arranger, conductor and published composer. He is associated with six national publishers, including Hinshaw Publishers, Sacred Music Press, Alliance Music and Fred Bock Music. Compositions include:

	Hinshaw Music Incorporated
		America the Beautiful
 		Sing a Christmas Song
		You've Gotta Have Friends
		Best Friends
	Fred Bock Music Company
		Blessed is He
	Sacred Music Press
		The Peace of Christ
		O Worship the Lord
	MorningStar Music Publishers
		Lord, Thou Hast Been Our Dwelling Place
		God Be in My Head
		Did You Hear the Music?
		Peace I Leave with You
		Magnificat
	Alliance Music Publishers Inc.
		Make A Joyful Noise Unto the Lord
		Jazz Gloria
		Images
                                Not I, But Christ
                                O Give Thanks to the Lord





Landes has collaborated with Dr. Sidney Berger for eight years in writing musicals for the
 Children's Theatre Festival at the University of Houston. They have written eight
 musicals, two of which have been published.





In the late 60s Landes was the keyboardist with the nationally known rock group fever tree.
 They released four national albums and their music is still heard all over the world.
 In 1994 a CD was released called The Best of fever tree and is on sale internationally. 





The Rob Landes Trio is well known for performances in concert at Jones Hall,
 The Wortham Theatre, The Tower Theatre, The Houston Jazz Festival, The Galveston Opera House
 as well as many supper clubs and hotels in Houston and around the country. 
The Rob Landes Trio appeared weekly for three years on Channel 13's Good Morning Houston.





Landes has been musical director for many theatrical productions in Houston and was
 involved with Stepping Out, and Forever Plaid at the Alley Theatre.
 He has been a faculty member of the Theatre Under The Stars' School of Musical Theatre.
 He was musical director for the Junior League Charity Ball for three years.
 Landes has served on the board of the University of Houston Alumni Association
 and has twice served as a panelist for the Cultural Arts Council of Houston.





Landes has done musical arrangements for Liza Minnelli and Marilyn Maye.
 Landes traveled for several years with Maye as her pianist/conductor.
 He conducted the Count Basie Orchestra and the Buddy Rich Band
 in concert with Marilyn Maye in one of Rich's last concerts.
 He is the pianist on two of Maye's albums.





Rob Landes was the organist at St. Philip Presbyterian Church for seven years
 and was their organist/choir director for two. He was associated with the music program
 at St. Paul's United Methodist Church in Houston
 as assistant organist and has accompanied them to England twice
 where his choral and organ music has been performed at Westminster Abbey.
 He also accompanied the Maginnisinger Choral Group on their European tour
 which included a performance of Poulenc's Gloria at Notre Dame Cathedral in Paris.





Landes has been the Organist/Artist-in-Residence at St. Luke's United Methodist Church
 in Houston since 1996. In addition to his duties as organist, he writes music for the choirs
 and produces musicals in the church's Rotunda Theatre.





Rob Landes has six CDs available. Three are live Rob Landes Trio performances:
 The Rob Landes Trio, Live @ Ovations, Encore, and The Live Christmas Album.
  His fourth CD is I Got Gershwin, Berlin, and Porter, a solo piano album.
 Other solo piano CDs are Lift High the Cross and The Christmas Album.
 For information on these CDs, call (713) 402-5020.