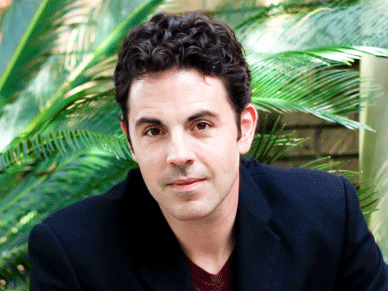 Hailed as "one of the most exciting and prominent composers of choral music" by Fanfare Magazine and whose compositions have been praised as "elegant, singable music with a strong spiritual heft" by Choir and Organ, composer Michael John Trotta is quickly establishing himself among the ranks of renowned choral composers in the United States.
His works are frequently performed in concert and broadcast across the United States and abroad, highlighting his extensive and dynamic catalogue of choral compositions. Trotta's compositions have been called "a true choral gem" by J.W. Pepper and his work as a conductor has been heralded as "An Outstanding Example" by ChoralNet. He has been recognized by ASCAP for making significant contributions in the area of concert music and his work has been frequently featured at The National American Choral Directors Association regional and national conferences. As a composer he regularly collaborates with choirs of all ages from professional and community choirs to high school and collegiate students.
Equally at home as a guest conductor, Trotta has led performances of Handel's Messiah, Mozart's Requiem, Fauré's Requiem, and Rutter's Requiem, in addition to conducting over two dozen concerts featuring his own music, and has worked with esteemed composers and conductors Morten Lauridsen, Sir David Wilcocks, and John Rutter. He has had recent conducting engagements at renowned venues across the United States including Carnegie Hall in New York and has extensively toured Europe with performances at St. Peter's Basilica and Santa Maria Maggiore (Rome), St. Mark's Basilica (Venice), Casa Verdi (Milan), and Santa Maria Del Fiore and the Duomo (Florence).
Trotta has served on the music faculty of Oklahoma State University, Louisiana State University, Rowan University, and most recently as Director of Choral Studies at Virginia Wesleyan College. Prior to receiving his Doctorate from Louisiana State University, Trotta served as a music educator for high school, middle school, and elementary school students and served as Director of Music for numerous churches.
Trotta recently relocated to New York City with his wife Rachel, an artist and educator, to complete a large–scale work for chorus and orchestra. In an article on ChoralNet entitled "A Gateway to the Present Moment, A Connection to Something Greater Than Ourselves" Trotta said, "Taking part in choral music, whether as an audience member, singer, conductor, or composer, is an opportunity to slow down time long enough to allow the beauty of life to catch up with you."
For more information, a full list of works, and recorded samples, please visit www.mjtrotta.com.