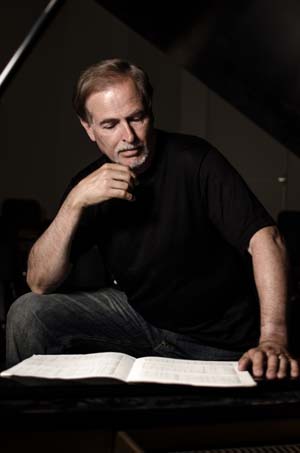 Z. Randall Stroope is an American composer, conductor and university professor. His composition teachers were Normand Lockwood and Cecil Effinger, both students of Nadia Boulanger, the famous French teacher (and student of Gabriel Fauré.) He studied conducting with Douglas McEwen and Margaret Hillis. He is the artistic director of international summer music festivals in Rome and Barcelona, as well as the Kennedy Center for the Performing Arts (Washington, D.C.), Chicago Orchestra Hall, and other U.S. and international venues. He has conducted at Carnegie Hall every year since 2001. Randall has directed music for mass at the Vatican on six different occasions. A very active clinician, he has conducted 41 all–state choirs, and hundreds of music festivals.
Randall has 145 published musical works and received numerous composition awards. Conversion of Saul, Psalm 23, Lamentationes de Jeremias, Go Lovely Rose, Dies Irae and American Rhapsody are among his best known Alliance works. Recordings of his music can be heard on his web site www.zrandallstroope.com), publisher websites, or recordings he has made for YouTube.
A Professor of Music and Director of Choral/Vocal Studies at Oklahoma State University, Randall has conducted Ein Deutsches Requiem (Brahms), Elijah (Mendelsohn), Messiah (Handel), Messa da Requiem (Verdi), Te Deum (Bruckner), Coronation Mass (Mozart) and many other works, as well as several international tours. At the same time, he maintains a very active guest conducting and lecture schedule, working with a myriad of high school, collegiate and community ensembles on most weekends of the year.