Arranged by Ramón Noble
Series Editor: Ramón Noble
Voicing: SATTBB
Instrumentation: a cappella
Catalog number: AMP 0026
Price: $1.60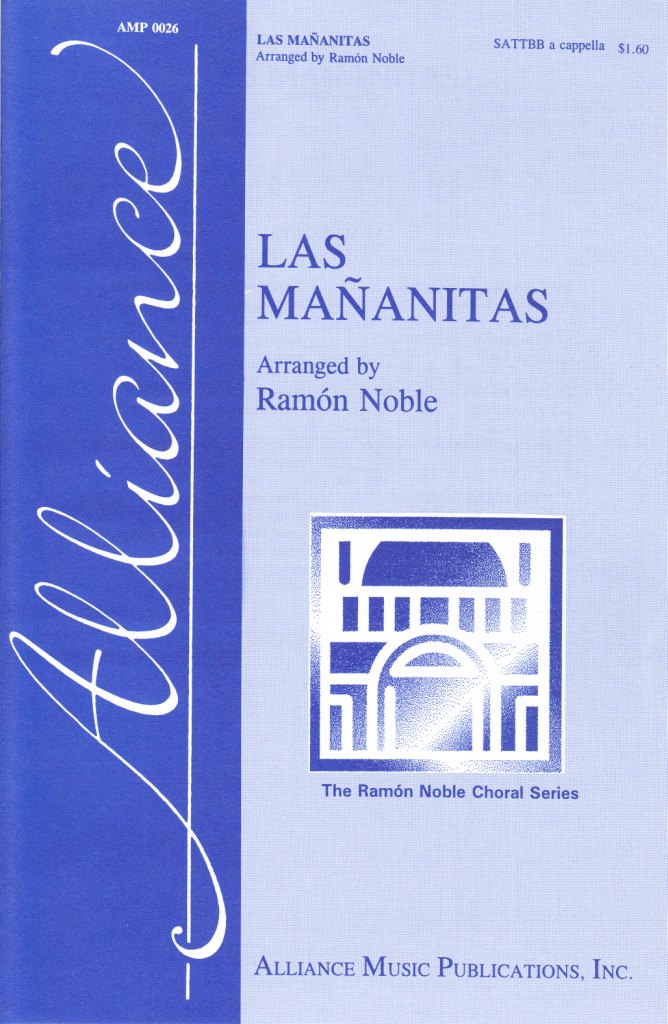 Estas son las mañanitas que
cantaba el rey David.
These are the little songs of the
morning sung by King David.
a las muchachas bonitas se las
cantamos aquí.
We sing them to all the pretty girls
here.
Despierta mi bien despierta mira.
que ya amaneció.
Wake up, my love--awaken.
Look what has already risen.
Ya los pajarillos cantan la luna ya
se meti&oacute.
The little birds are singing and the
moon has already set.
Si el sereno de la esquina me.
quisiera hacer favor de apagar su.
linternita mientras que pasa mi.
amor.
If the nightwatchman on the corner
would like to do me a favor, he
could blow out his little lantern
while my love passes by.