Composed by
Z. Randall Stroope
Voicing: SSATB a cappella
Catalog number: AMP 1033
Price: $1.90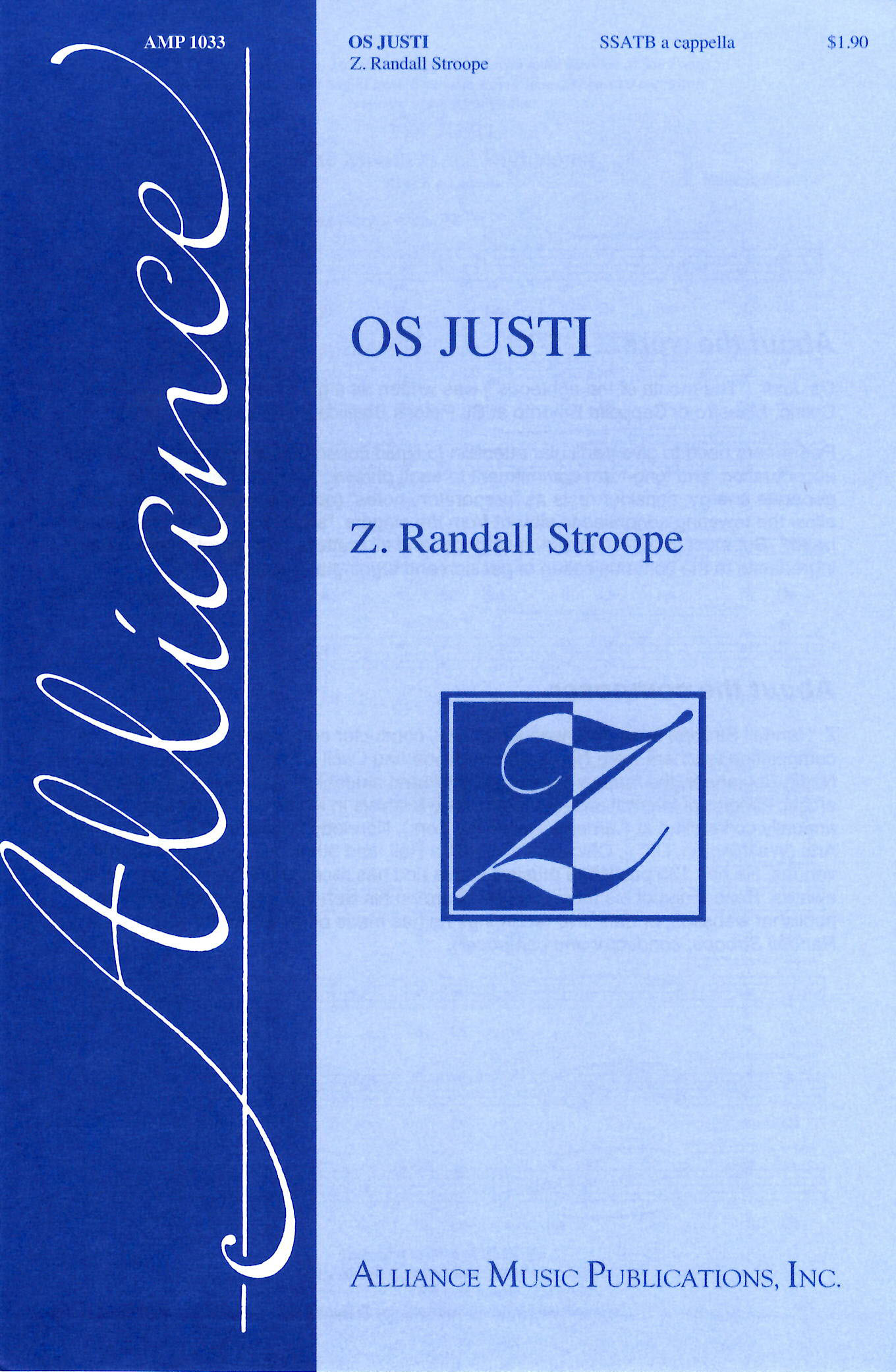 About the work:
Os Justi ("The mouth of the righteous") was written as a gift to my dear friend, Pablo Colino, Maestro di Cappella Emerito at St. Peter's Basilica in the Vatican.
Performers need to give particular attention to liquid consonant connection, proper word accentuation, and long-term commitment to each phrase. Allow longer notes to generate energy, consider rests as "preparatory notes" (not moments of repose), and allow the towering sonorities to vibrant from the singers' "shoe laces to the top of their head." But most of all, technique, pedagogy, and all matters of interpretation are merely ingredients to the communication of passion and tugging at the soul.
Z. Randall Stroope
About the composer:
Z. Randall Stroope is an American composer, conductor and university professor. His composition teachers were Normand Lockwood and Cecil Effinger, both students of Nadia Boulanger, the famous French teacher (and student of Gabriel Fauré.) He is the artistic director of international summer music festivals in Rome and Barcelona, as well annually conducting at Carnegie Hall (New York), Kennedy Center for the Performing Arts (Washington, D.C.), Chicago's Orchestra Hall, and other U.S. and international venues. He has 135 published musical works and has received numerous composition awards. Recordings of his music can be heard on his web site Z. Randall Stroope, publisher websites, or definitive recordings he has made of his works for youtube (Z. Randall Stroope, conductor and composer).
Click here to listen to a recording of "Os Justi" by the Oklahoma State University Concert Chorale conducted by Dr. Stroope.